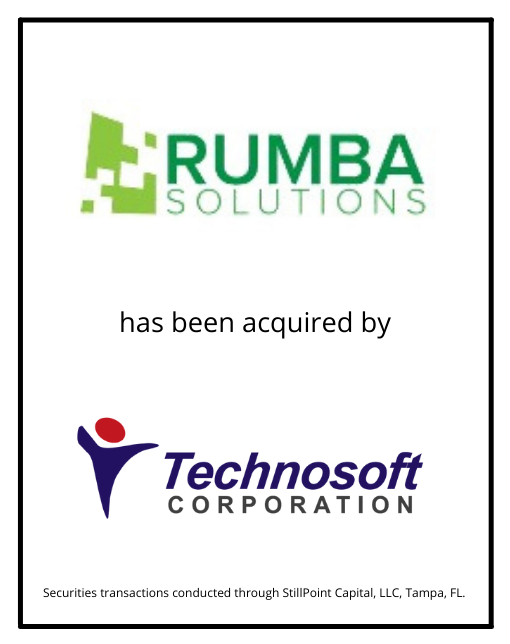 Greenwich Capital Group ("GCG") is pleased to announce its role as the exclusive financial advisor to Rumba Solutions ("Rumba" or the "Company") on its sale to Technosoft Corporation. This transaction adds to GCG's experience in the information technology ("IT") sector.
About Rumba Solutions
Headquartered in Southfield, Michigan, Rumba is a leading IT staffing and services firm, focused on delivering high quality technology solutions to small, midsize and Fortune 500 companies. Through its highly experienced team and extensive network of IT personnel, the Company provides its customers with expert consulting services, business intelligence solutions, end-to-end custom application development and full cycle application development.
About Technosoft Corporation
Technosoft Corporation is an IT services provider headquartered in Southfield, Michigan with additional locations in India. The company provides information technology, business process management and consulting services to companies in North America, Australia, New Zealand and Asia-Pacific Regions.