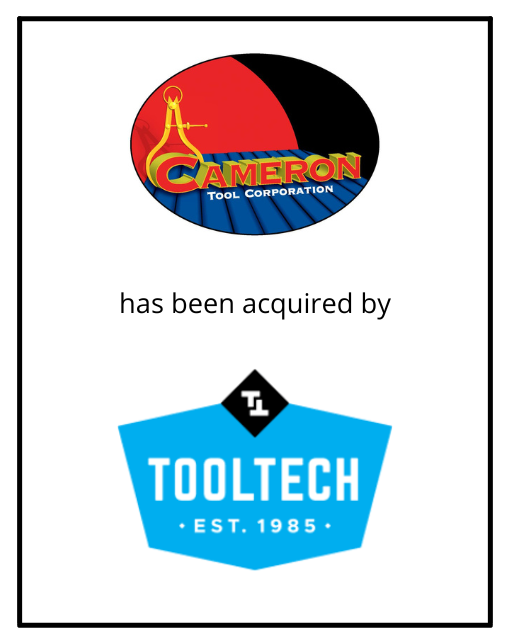 Greenwich Capital Group ("GCG") is pleased to announce its role as the exclusive financial advisor to Cameron Tool Corporation ("Cameron Tool" or "CTC") on its sale to Tool Tech, LLC ("Tool Tech"). This transaction adds to GCG's extensive experience in the industrials and manufacturing sector and ESOP advisory.
About the Transaction
GCG acted as the exclusive financial advisor to Cameron Tool Corporation in assisting with the marketing, structuring, and execution of a sale. CTC is a full-service tool and die manufacturer with a 56-year history of supplying automotive OEMs, Tier 1 suppliers, and numerous customers in other industries including the aerospace, alternative energy, and military sectors. CTC's 80 employees will complement Tool Tech's current tool and die manufacturing and services offering, enhancing the capabilities offered to both companies' existing and new customers.
"We welcome the opportunity to work with the dedicated employees of Cameron Tool to support the continued expansion of the business," said Kevin Kroos, President of Tool Tech. "The combined capabilities of Tool Tech and Cameron Tool will allow us to better serve our customer base and pursue new opportunities for growth."
"On behalf of the entire Cameron Tool team, we are excited about joining forces with Tool Tech going forward. The resources of our united platform will open new doors for the combined business, providing significant new opportunities for all of our employees," said Tracy Selden, President of Cameron Tool.
"Our process focused on finding the best long-term strategic partner for Cameron Tool, and Tool Tech's experience in the industry and vision for the combined entity made it the ideal fit for CTC. It was a pleasure for our deal team at GCG to work with Cameron Tool and Tool Tech throughout this significant process for both companies," said Joe Schmitt, Managing Director of GCG.
About Cameron Tool Corporation
Founded in 1966 by John Pettinger and operating as an Employee Stock Ownership Plan ("ESOP") since 2013, Cameron Tool Corporation has cultivated a tradition of excellence with over 55 years of continuous growth in the die building and repair, production, stamping, and machining industry. CTC's wide range of capabilities include design, build, repair, and processing engineering changes for progressive, transfer, and line dies.
About Tool Tech, LLC
Headquartered in Springfield, Ohio, Tool Tech, LLC has been providing industry-leading tool and die and stamping manufacturing and services since 1985. Tool Tech takes great pride in everything they do from designing, building, modifying, and repairing high-quality metal stamping dies, tools, fixtures, and machines. Tool Tech's team of highly skilled designers, programmers, and tool makers is dedicated to meeting and exceeding the expectations of their demanding clients. Tool Tech, LLC has cultivated a culture of pride and longevity amongst its staff that allows the company to continue its legacy of outstanding performance.