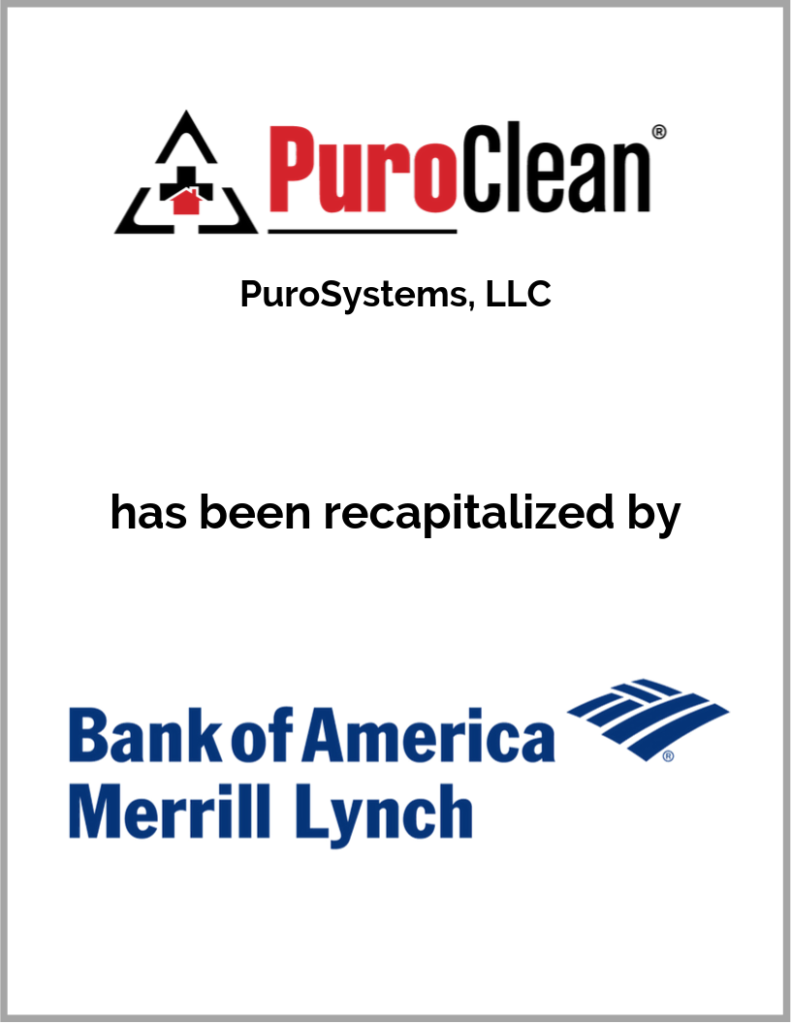 Greenwich Capital Group LLC ("GCG") is pleased to announce its role as the exclusive financial advisor to PuroSystems, LLC (operating as PuroClean) in its recapitalization with Bank of America Merrill Lynch. The recapitalization will allow the company to support its continued growth and expansion in the property restoration sector.
About PuroSystems, LLC
Headquartered in Tamarac, Florida, PuroSystems, LLC ("PuroClean") is a leader in property emergency services, providing fire and water damage restoration, mold and mildew removal and biohazard cleanup to residential and commercial property owners. Ranking #179 on Entrepreneur's Franchise 500 List, PuroClean has over 286 franchise locations. The recapitalization has allowed CEO and Chairman Mark Davis and Vice Chairman Frank Torre to finalize their acquisition of the business, making them 100% owners of the PuroClean franchise.
Click here for the official press release.